Mobile Automotive Storm Damage Repair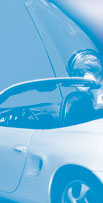 Storm Dent Repair places hail repair teams in areas with severe automotive hail storm damage. Our professional, highly skilled teams stay in place until the customer no longer needs our services.

We estimate, tear down, repair and reassemble to pre-loss condition restoring the vehicle to its original beauty. Your technicians will never touch the vehicle unless you wish.
Our technicians use cutting edge technology that will ensure you superior quality and undetectable repairs. We warranty all of our services.

Who We Service
• New car dealerships
• Independent body shops
• Insurance companies
• Private automobile owners
• Commercial fleets

Rewarding Partnership
We partner with our customers to deliver nothing less than efficient, high quality, financially rewarding repairs with a limited lifetime warranty. We pride ourselves in going that extra mile to be superior to our competitors in all aspects of our business including service, management and quality of product.